Factory Automation System
Hitech monitoring system offers the best factory automation systems across Malaysia so your factories can work efficiently in the modern setting. With our automation system in place, you can remain stress-free about the security of your premises. Once you choose the system our team members will take care of the rest of the process, from installation to maintenance.a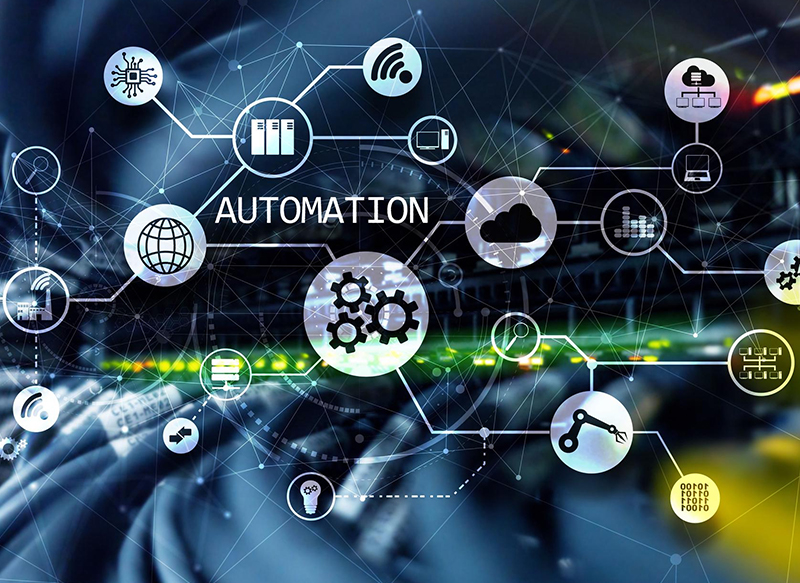 What is a factory automation system?
A factory automation system is defined as a system that takes complete control of Manufacturing processes from start to end in a computerized manner. With such cutting-edge industrial technology, you can transform your business and ensure increased security while boosting your production.
These systems are specially designed to reduce the human intervention in the manufacturing process and it is done by logical programming and powerful machinery. The main goal of factory automation is to maximize profitability, boost quality, enhance performance and eliminate errors due to manual processes. So, when an industry switches to automation the whole manufacturing process can be completed without human assistance.
Why do you need a factory automation system?
When you invest in the right technology you will continually boost your performance and increase your value with each passing year. Today industries are greatly influenced by automation due to the following benefits.
Productivity
Factory automation system drives automation and streamlines your industrial processes. The increased mass production and faster working improve the overall productivity of the industry.
Quality
When all processes are taking place in a controlled environment, it will ensure high-quality end products.
Cost-saving
Initially, the cost of implementation of factory automation systems may be high but if you look at the bigger picture it is quite the opposite.
Enhanced consistency
Machines are stable, and work at a constant pace as compared to human operators due to this they have a longer productivity duration and their results are more predictable.
Precise information
The machine brings accuracy in the data collection which aids managers in making better decisions leading to reduce cost.
Improved working conditions
The automated systems have the capability to sense potential dangers which means you can control emergencies efficiently and ensure safe working conditions for your workers.
Factory automation system for your industry
The need for a factory automation system varies from industry to industry.
Partially manual processes
In this type, trained and professional human operators are required to run the machine. It is opted by industries where the need for human judgment is crucial.
Automated single machines
These machines are designed to tackle repetitive actions Such as packaging, cutting, manufacturing, etc.
End to end automated factories
This type of system works on their own and don't require any human operators. Moreover, they have the capacity to run 24 hours a day.
Why choose us?
Hitech monitoring systems are a one-stop solution to meet your factory automation system needs. We say without a doubt that our automated systems will deliver value for years to come. With the help of our systems, you can efficiently monitor, operate, and process everyday operations. Apart from offering factory automation systems, we also offer security systems in Malaysia.
So what are you waiting for? Get in touch with us today and get your hands on the latest and most efficient technology.