PCB Repair
PCB is the heart of every industrial equipment and is crucial for efficient working. When a circuit board shuts down it will result in a loss for your organization. Circuit boards are easily repairable but you need reliable and professional services who have the experience and necessary gear to ensure the expected outcome. Hitech monitoring system provides the best circuit board repair services in Malaysia.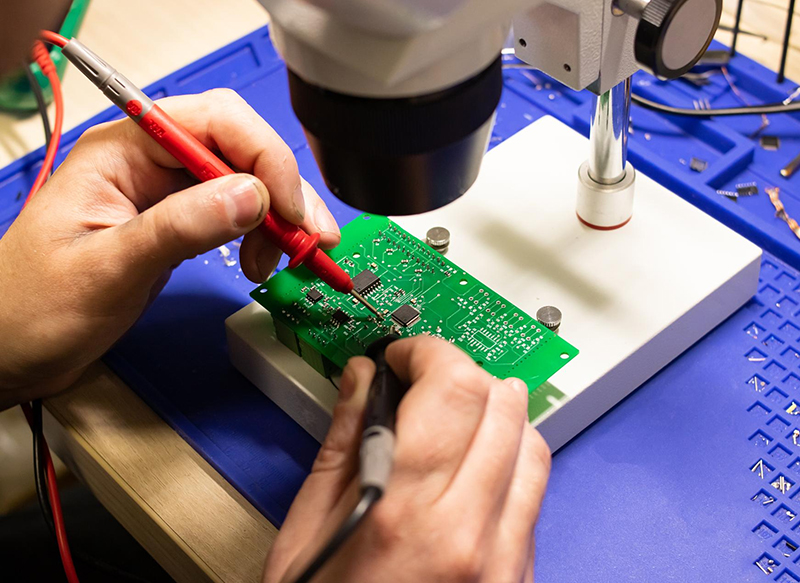 Importance of PCB in Industrial Electronics?
A printed circuit board, or PCB, is a sandwiched circuit board that works by connecting electronic components. It is the main component of any electronic device and without it, no device can function. Circuit boards come in various configurations and these configurations lead to the invention of multiple industrial scales electronic devices.
Today industries rely on the PCB to enhance the efficiency of their processes. Circuit boards work best, especially for high powered applications
The reason why PCBs are important in industrial electronics is that they have a lasting performance and are capable of withstanding harsh conditions.
Possible Reasons For PCB Damage
With the passage of time, the performance and functionality of a circuit board may deteriorate, from component failure to conductivity issues. The Circuit board is made up of multiple components and the problem could arise in any of the components. Before repairing PCB damage, understanding the reason is Crucial to deal with it in a relative manner.
The following could be the possible reasons for the failure of industrial PCB's
Physical damage – Any physical damage can affect the functioning of printed circuit boards. For instance, any physical pressure or shock to the device.
Environmental elements – Increased humidity or moisture levels can cause corrosion of a circuit board.
Overheating – When are device is functioning continuously, the PCB may become overheated and may stop working.
Poor designs – the design of the circuit board will determine its life span. For instance, if there are technical issues in the design then it is more likely to have a shorter life span.
It is better to seek professional help to save your time and money as they have the right tools to tackle your problem.
PCB Board Repair Near Me
A damaged circuit board can be easily repaired, once the engineers identify the underlying issue. That's why you should always look for a professional repair team with the right assets to ensure a proper repair. When we talk about PCB repair, there is no better option than HTMS. We have skilled, and experienced staff who Will identify the problem immediately and get to work. Moreover, we have the latest repair technologies to manage repairs precisely and efficiently.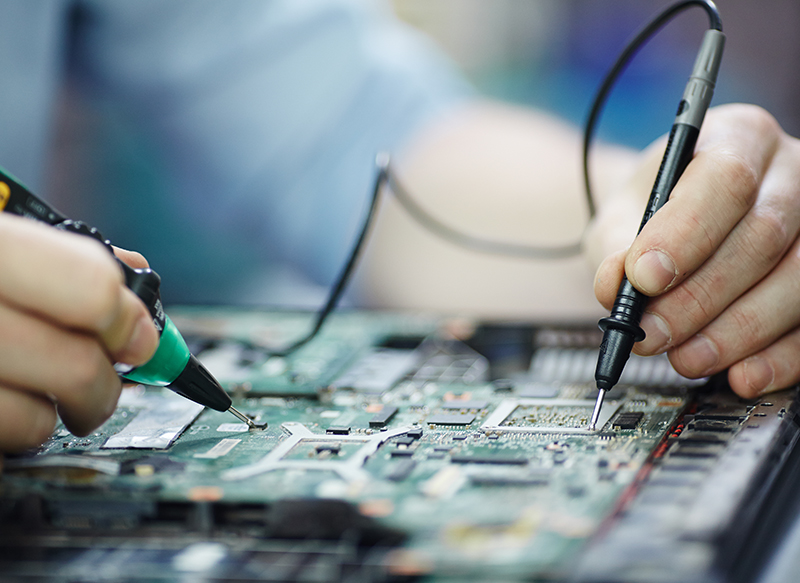 Every business has its unique equipment which requires personalized attention. At Hitech, your satisfaction is our priority and we will do anything necessary to perform the professional-grade repair.
So, if your circuit board becomes an issue next time, the Hitech monitoring system has got you covered. With years of experience in this industry, we know how to handle your PCB repairs. To find out more about our services, please reach out today.